Build your own ERP
with ready-to-use modules
MyCompany is a free open-source ERP constructor
for small businesses
Suitable for SQL programmers, economists, business analysts
Any advanced Excel user will be able to customize MyCompany.
Installed on your own server in 10-15 minutes
Cross-platform, runs on different OS
For desktops and mobile devices
Developed on lsFusion, a 5th generation language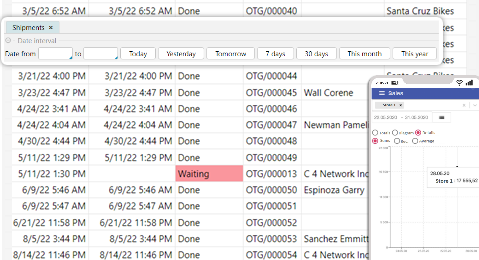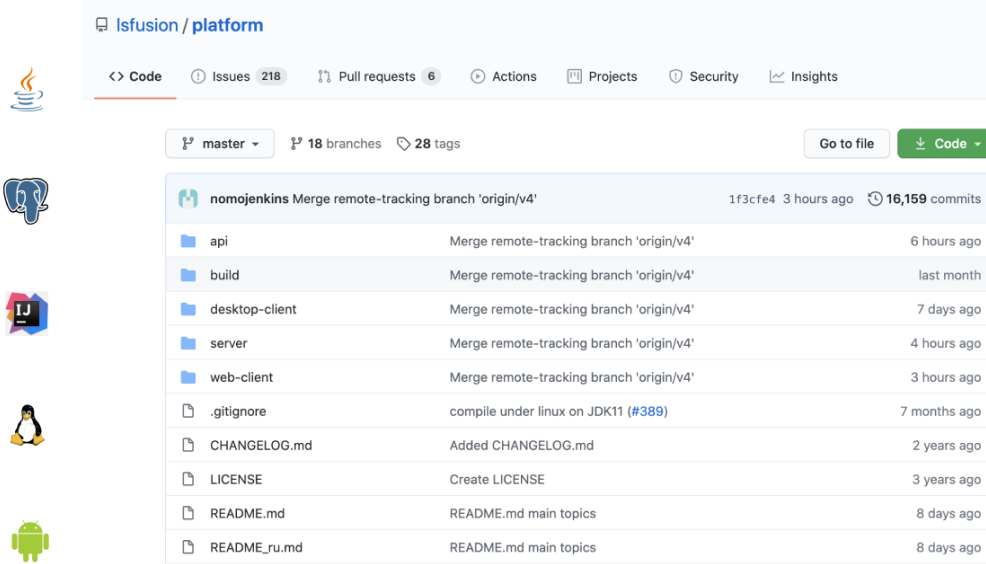 MyCompany is and will always be an open-source solution.
MyCompany is a free ready-to-use customizable solution developed on the lsFusion platform that can be used as a basis for your own solution.
This is our team's contribution to the open-source community: it is essential for us that state-of-the-art technology is available not only to large businesses, but to everyone.
Learn more about the platform >
We are continuously developing the platform
lsFusion – that means MyCompany as well
Fit for complex, high-loaded projects

Concurrent users

1000

Data

3 TB

Designed by business request, not vice versa

Flexible business logic, the ability to quickly implement any algorithm

Can be integrated with accounting systems, online shops

In automatic exchange mode, no manual upload required.

Support of common commercial equipment

The list is expandable by request.

No hidden fees

lsFusion is built on advanced free technologies and does not require buying Windows and SQL server.
Here's how our users achieve their goals with MyCompany
Shop automation
"Sad & Ogorod"

Ukrainian 1C developer Leonid Kvit selected MyCompany to automate the "Sad & Ogorod" shop in Khmelnitsky. The implementation has taken place in April 2020.

Leonid Kvit
"Sad & Ogorod" shop

IAS accounting in Mighty Buildings, 3D-printing houses startup

To account for IASs, Mighty Buildings has "implanted" a module from MyCompany into its own exclusive solution developed on the lsFusion platform.

Mighty Buildings
Developer and Administrator-friendly
Ready-to-use middle-tier ERP system with only 25K lines of code. Fully-featured IDE based on Intellij IDEA. Perfect for Agile development.

ACID right out of the box. No manual locks or transaction management. All constraints and events are global. High declarativeness.

One paradigm. One language. No need to know dozens of paradigms and languages, no need to choose between procedures and requests, client and server, forms and reports, OLTP and OLAP.

Open data storage structure. Transparent integration interfaces. Open source platform. Built on the world's most popular technologies.

From CRUD to ERP. A nearly perfect modularity. Develop in parallel, reuse.

Permission for any development on the platform.

Internationalize any line with a single click.
Install the client with a single click for all logics at once.

Data is as valid as possible regardless of race conditions, hardware failures, or developer error.

High fault tolerance.

No keys or DRM.

Thousands of simultaneous users in a single database.

Always know what's going on and fix any problems that arise on the fly. Interpreter. Process monitor. Profiler. Scheduler. Chat. Lots of logs.

Runs on any OS. Supports any relational DBMS. Web or desktop.
Technical requirements
Server: 2 x vCPU, 4 Gb of RAM, 40 Gb of SSD, Linux / Windows Workstation: IntelCore i3, RAM 4Gb, HDD 80 Gb, Linux / Windows
How to install
User and business-friendly
Group, filter, organize, upload, log, customize, copy/paste, apply/cancel. Just like Excel, but better.
Customize your business processes using user-friendly interfaces without involving developers.
Minimal response time, even if a huge amount of data is involved.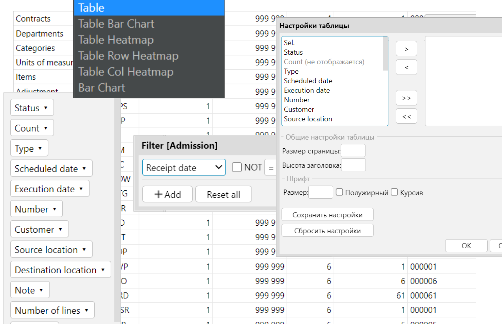 Developing and implementing new features takes hours instead of weeks.
Protection against patents. Free.
Supports any OS, relational DBMS, communication channels. Web or desktop. Hundreds of simultaneous users even at 1MB/s. Cloud-ready.
Flexible security policy at all levels.
LGPL v3 license. Free use and distribution.
Built-in encryption of transmitted data. Corporate-ready.